Prime Minister, Dion Ngute reserved the day of 19 September for the consultations with the political leanings  in order to collect their contributions in the perspective of the Great National Dialogue scheduled for September 30 to October 4 in Yaoundé. In all, thirty political parties responded to the invitation of the Head of Government.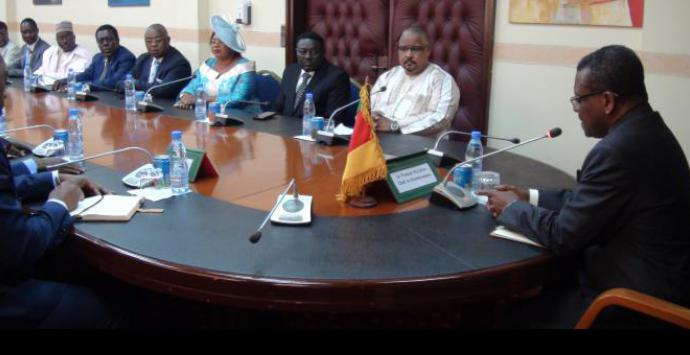 A week after the launch of consultations for the Grand National Dialogue announced by the Head of State, the Prime Minister, Head of Government, Joseph DION NGUTE began the second week this morning of September 16 with a visit to the President of the 'National Assembly.
The Head of the Government went to hear the opinion of the Right Honorable Cavaye Yéguié Djibril and the institution he leads on this important meeting, given his rich experience in the conduct of debates.
As soon as he returned to the Star Building, the Head of Government continued consultations with the President of the Economic and Social Council, Mr AYANG LUC, whom he received at midday.
In the afternoon at 2 pm, the Prime Minister received the Secretary General of the Economic Community of Central African States (ECCAS), Ahmad ALLAM-MI. The latter said he had come to reaffirm the solidarity and confidence of the Heads of State of this institution to the Cameroonian authorities.
The same support was reaffirmed by Sir Simon McDonald KCMG KCVO, Under-Permanent Secretary and Head of Diplomatic Service at the British Ministry of Foreign Affairs and the Commonwealth Office.
It was exactly 6pm that the consultations of the day ended with the consultations with the delegations of the National Council of Communication and the National Commission for Human Rights and Freedoms.