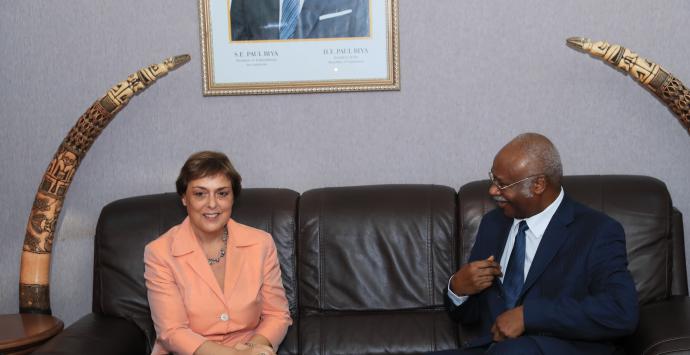 On 25 January 2018, the Prime Minister, Head of Government received the visiting Secretary General of the Commonwealth Parliamentary Association, Karimula Akbar Khan, who is in Cameroon to lend support to Honourable Emilia Lifaka Monjowa's candidacy at the helm of the association.
Akbar Khan, who was appointed the 7th Secretary General at the 61st General Assembly of the CPA, also thanked the Cameroon Government for supporting her candidacy.
Founded in 1911, the Commonwealth Parliamentary Association is one of the oldest established organisations of the Commonwealth. It is a membership association which brings together national, state, provincial and territorial parliaments and legislatures across the Commonwealth, irrespective of gender, race, religion or culture. Its mission is to promote the rule of law and individual rights and freedoms and the pursuit of positive ideals of parliamentary democracy.