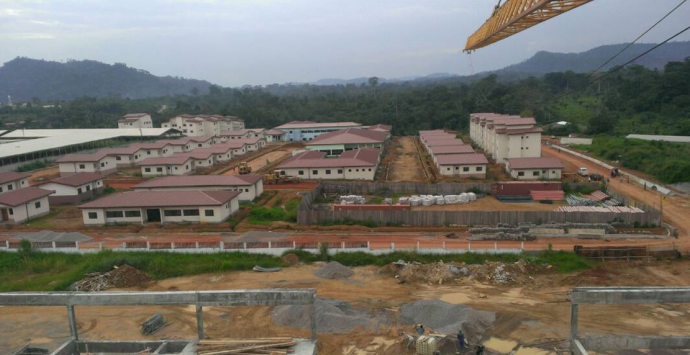 The President of the Republic, His Excellency Paul BIYA announced the implementation of the three-year, 2015-2017, emergency plan to accelerate economic growth (PLANUT) during the Council of Ministers he chaired on 9 December 2014.
This vast investment programme decided by the Head of State, to accelerate the implementation of the Growth and Employment Strategy Paper (GESP), aims at strengthening the performance of the national economy and improving the living condition of Cameroonians.
It is broken down in a three-year investment programme in sectors such as urban planning, housing, health, agriculture, livestock, road infrastructure, water, energy and security. In total, nine (09) contracting authorities are involved in the implementation of PLANUT, and they are MINEPAT, MINTP, MINADER, MINSANTE, MINEE, MINEPIA, MINHDU, SED and DGSN.
With the objective to guarantee the smooth implementation of this Plan, the Head of State created a Committee to follow-up the implementation of PLANUT by Decree No. 2014/575 of 19 December 2014, under the authority of the Prime Minister Minister, Head of Government. This Committee has a Technical Follow-up Secretariat, which has been attached to a Special Procurement Commission.
PLANUT is financed by loans contracted by the State from a local banking pool and international financial institutions. To date, approximately five hundred and sixty five billion CFA Francs (565 528 112 504) have been mobilized for the implementation of this PLAN. The money is broken down as follows:
DEUTSCHE BANK S.A.E and CAIXABANK S.A, eight billion five hundred and twenty eight million one hundred and twelve thousand five hundred and four (8 528 112 504) CFAF, to construct a slaughterhouse in Ngaoundere and cold stores in Yaounde, Ebolowa, Kribi and Ngaoundere;
BGFI BANK CAMEROUN, one hundred billion (100 000 000 000) FCFA, to rehabilitate some roads in Yaounde and Douala;
BANQUE ATLANTIQUE CAMEROUN, one hundred and ninety billion (190 000 000 000) CFAF to construction of social housing and Referral Hospitals, and to rehabilitate the technical facilities of the Yaounde and Douala General Hospitals and the Yaounde University Teaching Hospital;
ECOBANK CAMEROUN, thirty-five billion (35 000 000 000) CFAF, to construct boreholes, drinking water points and security posts throughout the national territory;
ICBC, one hundred and eighty-two billion (182 000 000 000) CFAF, to construct the hydroelectric development of Bini à Warak;
Fifty billion (50 000 000 000) CFAF was mobilized by Government on the international financial market (Eurobonds), to start constructing two access roads in each region of the country, water storage structures and develop irrigation schemes in the northern regions, and construct some agropoles.