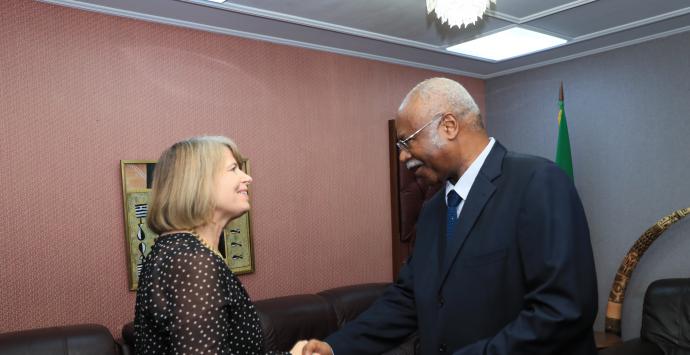 On 13 February 2018, Prime Minister Philemon Yang, on behalf of the Head of State, received the visiting UK Minister of State for Africa at the Foreign and Commonwealth Office, who is on a working visit to Cameroon from 12 to 14 February 2018.
The Head of Government, Philemon Yang, and the visiting Minister of State for Africa at the Foreign and Commonwealth Office who doubles as the Minister of State for International Development of the United Kingdom, Harriett Baldwin, discussed a wide range of issues, including the Commonwealth Summit to be held in London from 18 to 20 April 2018, collaboration between the United Kingdom and Cameroon on economic development, current and future UK investments in Cameroon, and collaboration to tackle the Boko Haram terrorists in the Far North Region of Cameroon.
After the audience, Harriett Baldwin revealed to the press that she has invited Cameroon's First Lady to the London 2018 Illegal Wildlife Trade Conference. She added that they discussed a wide range of issues and thanked the Cameroon government for the assurance that Britain's exit from the European Union will not affect the trade relations between the two countries.
Regarding the current crisis in the English-speaking regions, Harriett Baldwin disclosed that she shared her country's experience with Prime Minister Yang Philemon, given that the UK has a long history of democratic discussions in terms of separatist movements, especially with Scotland and Northern Ireland.